Toolbox Jam - Halloween Jam - October 30, 2015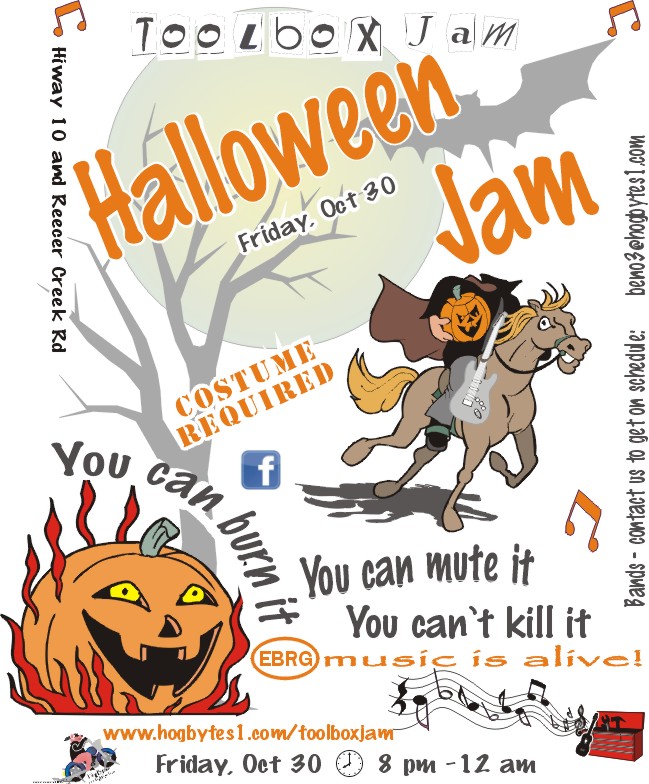 Bands Wanted!! Contact us to get on the schedule!
toolboxjam at fairpoint dot net
Kittitas County Board of Commissioners has approved a noise variance for the 2015 Jam dates:
March 21, June 25, and October 30.
We can jam until midnight!!

Flyer Gallery Rules Mission Band Info The Place Email: Hogbytes > Other Stories